CECA HOLDS BENCHMARKING ACTIVITY IN CEBU CITY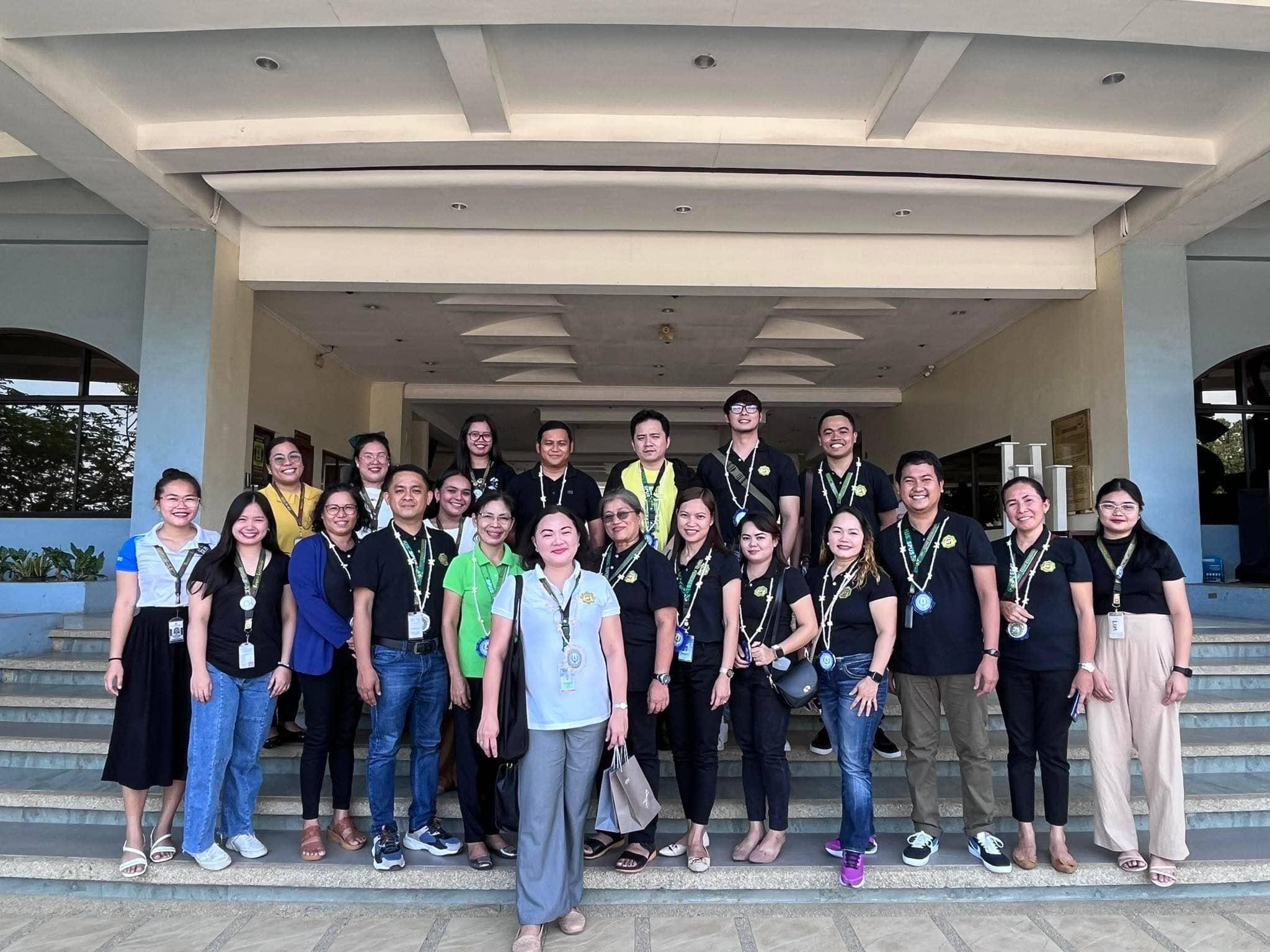 On April 12, 2023, fourteen (14) faculty members of the College of Education, Culture, and Arts (CECA) visited three universities in Cebu City for the benchmarking activity.
The team was led by Dr. Liza L. Chua, the college dean. Moreover, Dr. Audi Kondessa N. Gortifacion, Prof. Rizabeth H. Condontol, Dr. Hazel B. Montalba, Dr. Nikko T. Ederio, Dr. Jenny N. Cano, Dr. Maricar M. Saavedra, Prof. Grace Therese M. Calagui, Prof. Lucille M. Senados, Prof. Nescile Jake B. Ganto, Prof. Sheherazade Portugues, Mr. Alcher J. Arpilleda, Rev. Fr. Gun Real Omega, DCS, and Rev. Fr. Ansel Apatan, DCS were with Dr. Chua in the said visit.
The team visited Cebu Normal University (CNU), University of San Jose Recoletos (USJ-R), and University of Cebu (UC).
In the said visit, dialogue with the faculty and classroom observations were conducted. "As recommended by the PAASCU, the faculty members need to be exposed to innovative and creative strategies through sharing of best practices and visits to other schools to observe classes that utilize new and creative strategies," Dr. Chua said. "This activity is also conducted to ensure that our standards are at par with other universities and if not to get more ideas to improve our own practices for the good of the school and its stakeholders and uphold its quality instruction," she added.
CNU, USJ-R, and UC were the universities visited because of their unique practices and strengths. As Dr. Chua explained, "CNU is known for its being an autonomous institution, having Center of Development (COD) programs, being home of CTE Topnotchers, and being recently rated a Three-Star Institution by QS Stars Rating System. University of San Jose Recoletos, known for its Center of Excellence programs, especially the College of Teacher Education, also known for having the most linkages and partnerships in both local, national, and international organizations. The University of Cebu, known for being the home of the Topnotchers and having an autonomous status and having the largest population in the region if not all over the country which also shared its strategies in the area of marketing the school to the masses."
The visit was productive as the team gained new perspectives, learned best practices, and inked partnerships with CNU, USJ-R, and UC. SPUSurigao - CECA will partner with these three universities in producing quality graduates of the education and liberal arts programs.
Memorandum of Understanding (MOU) with these universities will also be drafted and will be signed sooner this month to ensure that this visit is not the first and the last experience of the department, but it hoped for a long and lasting partnerships. (Article by Mr. Alcher J. Arpilleda)