STUDENT BODY PREXIES JOIN PAPSAS IYF 2023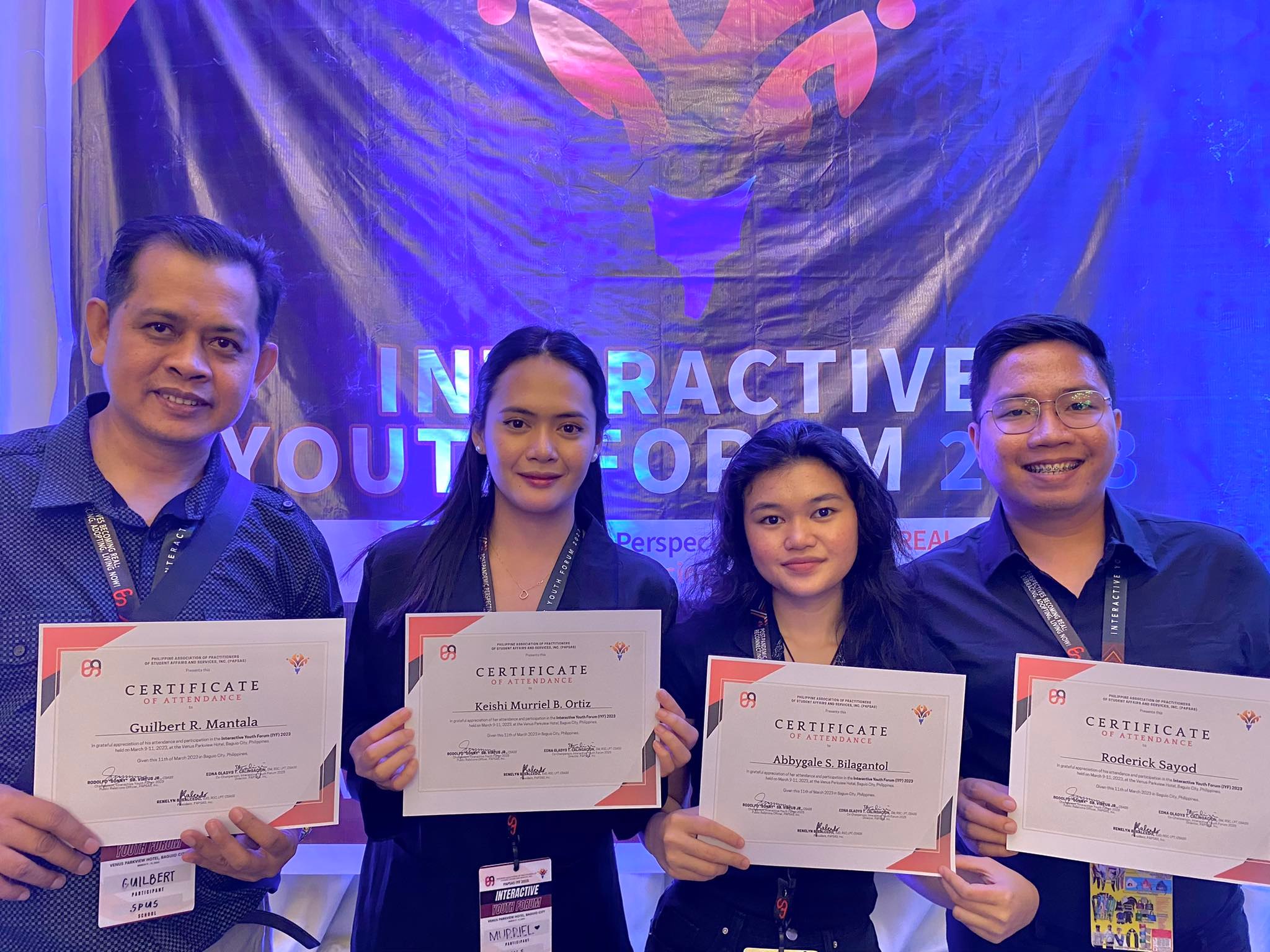 St. Paul University Surigao Student Governing Council Presidents and the Heads of Student Affairs of both the Higher and Basic Education departments attended the three-day Philippine Association of Practitioners of Student Affairs and Services (PAPSAS) Inc. Interactive Youth Forum (IYF) from March 9 to 11, 2023, at the Venus Parkview Hotel in Baguio City, Benguet.
Held with the theme, "Post-Pandemic Perspectives Becoming REAL: Reconnecting, Embracing, Adapting, and Living Now!", the PAPSAS IYF 2023 Seminar-Workshop was attended by student leaders, student affairs practitioners, and student organizations' moderators or advisers from various schools in the Philippines. (News Article by Sean Galvan)
Representing SPUS, the event was attended by Abbygale S. Bilagantol, Basic Education Department Student Governing Council President; Keishi Murriel B. Ortiz, College Department Paulinian Student Governing Council President; and the Heads of Student Affairs, Mr. Roderick Sayod and Mr. Guilbert R. Mantala, respectively.  
Throughout the event, the representatives had the chance to listen to different renowned speakers who gave their inspiring talk, which was followed by an engaging workshop focusing on its goal, which is to complement the schools' efforts in forming holistic student leaders who shall hopefully discover and fully carry out their important roles in society.  
The 14th PAPSAS IYF 2023 marks its memorable return in a face-to-face setting after a hiatus due to the pandemic.