SPUS BASIC ED WELCOMES S.Y. 2021-2022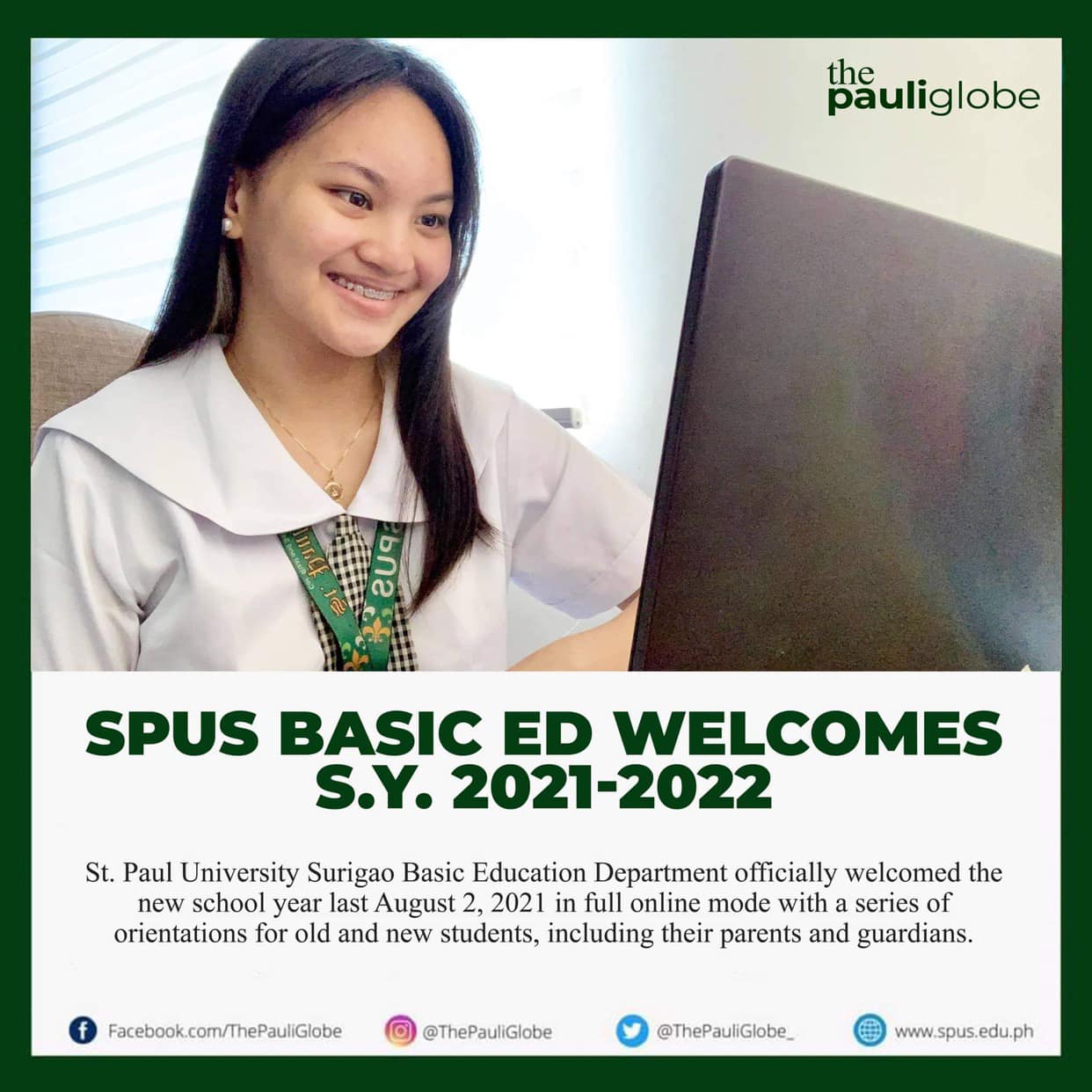 St. Paul University Surigao Basic Education Department officially welcomed the new school year last August 2, 2021 in full online mode with a series of orientations for old and new students, including their parents and guardians.
The Basic Education Paulinians started the day by attending the usual morning rites live via Zoom.
The Grade School opened the new academic year with a short virtual program where the Basic Education Principal, Sr. Teresita Baricaua, SPC, personally welcomed the Paulinians through a short inspirational message.
Subequently, the launching of the month-long Buwan ng Wikang Pambansa Celebration followed which was anchored on the theme "Filipino at mga Wikang Katutubo sa Dekolonisasyon ng Pag-iisip ng mga Pilipino".
Right after the morning rites, the advisers and the subject teachers went on with the homeroom and subject orientations which greatly focused on the delivery of lessons and the guidelines for students while attending remote and online classes.
It was evident that the students and pupils were thrilled to see and interact with their peers regardless of the absence of physical interaction after a 2-month vacation.
"During my first day, the feeling of anxiousness overweights me. Today was going to be the first day of my last year in Junior High School, and it is scary. [However] That feeling disappeared the moment I logged into zoom and was welcomed by a warm smile from my new adviser. I got happier when I saw the familiar faces of my classmates. We played games, and talked about our expectations. It gave me the reassurance that, this year was going to be a great one." Lyle Bea Orquina, a grade 10 student said when asked about her thoughts after the morning orientation.
The week-long activity concluded with a virtual parents' orientation last August 7, 2021 which was organized by Mrs. Milagrosa Resullar, the Basic Education Homeroom Team Leader.
This is the second year that St. Paul University Surigao is going fully online with its instructional delivery and other student advancement programs.
– News Correspondent Carlotta Arenas